Cast • Birthdays • Episodes • Events • Galleries • Guides • Polls • Pyramid • Songs • Spoilers • Studios • External Links
Cast
Dance Studios
Miscellaneous
Will you be watching Season 8?
See also: Spoilers page

Click here to see the News Archive.
January 19, 2018: ETOnline revealed that Abby Lee Miller will be released from prison on February 20, 2018.


Set in Pittsburgh's
Abby Lee Dance Company
, "
Dance Moms
" follows children's early steps on the road to stardom, and their doting mothers who are there for every rehearsal, performance and bow… all under the discerning eye of
Miller
.
(Read More)

Dance Mums (U.K.)
is a show that was originally made for Lifetime in the United Kingdom. Lifetime began broadcasts in the United States on March 17th, 2015. The show features
Jennifer Ellison
, along with mothers and their daughters from Liverpool. 
(Read More)

Dance Moms: Miami
goes behind-the-scenes at Miami-based
Stars Dance Studio
, where the school's owners and renowned contemporary dance instructors
Victor Smalley
and
Angel Armas
teach, train and choreograph a diverse group of talented girl and boy dancers as they strive to become the best in the sport of competitive dance and tomorrow's stars. While Victor and Angel fiercely dedicate their lives to their craft, they expect the same from both their young students and their mothers.
(Read More)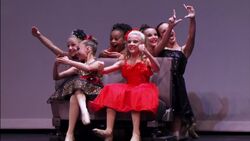 "The Last Text" was a group dance performed in Nationals 90210 in Season 2 of Dance Moms. The dance placed first.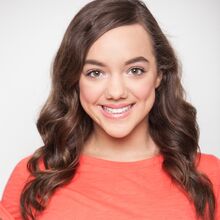 Daviana Fletcher is a 16-year-old dancer from The Dance Place in Los Angeles. Daviana served as a guest dancer on the elite team for multiple episodes of Season 7.


Dance Mums with Jennifer Ellison
Abby's Ultimate Dance Competition
Abby's Studio Rescue
So Sharp
Bring It!
Club Dance Studio
Kid Dancers