Welcome to the
Dance Moms Wiki!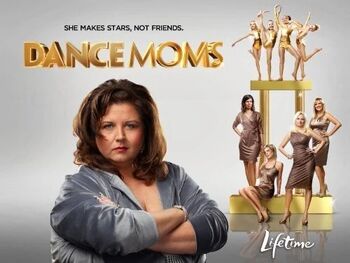 Dance Moms is an unscripted reality television program that follows a group of "Moms" and their daughters, as they perform in the world of young competitive dance under the tutelage of the controversial Abby Lee Miller.
Dance Moms is produced by Collins Avenue Productions and broadcast by Lifetime Television. It was largely filmed in Pittsburgh, Pennsylvania, at the Abby Lee Dance Company until the fifth season, when the show relocated to the ALDC LA studio in Los Angeles, California.
The show premiered on July 13, 2011 and ran for seven seasons before initially concluding on November 7, 2017. The show was later renewed in July 2018, with an eight season premiering on June 4, 2019.
Dance Moms Wiki is the place to be for fans of Dance Moms and its spin-off shows.
Created by fans for fans, this wiki aims to become the most comprehensive encyclopedia for all things that revolve the young dancer's first steps on the road to stardom and their doting mothers who are there for everything. Any and all help you are willing to provide will help us reach our goal! So come have a chat with us on our
Discussions
, or even
sign up for an account
and help to
expand
our ever-growing database of content!