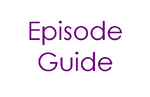 Dance Moms is an American reality television series that debuted on Lifetime on July 13, 2011. Created by Collins Avenue Productions, it is set in Pittsburgh, Pennsylvania at the Abby Lee Dance Company, and follows children's early careers in dance show business and their mothers. New episodes are broadcast by Lifetime on Tuesdays at 9.8c.
Series overview
Season
Episodes
Additional
specials
Originally aired (U.S. dates)
Season Premiere
Season Finale
Season 1: 2011
13
0
July 13, 2011
October 12, 2011
Season 2: 2012
28
2
January 10, 2012
September 25, 2012
Season 3: 2013
39
1
January 1, 2013
December 10, 2013
Season 4: 2014
32
2
January 1, 2014
October 14, 2014
Season 5: 2015
32
6
January 6, 2015
August 18, 2015
Season 6: 2016
30
3
January 5, 2016
November 22, 2016
Season 7: 2016/17
27
3
November 29, 2016
October 24, 2017
No. in
series
No. in
season
Title
Original air date
1
1
The Competition Begins
July 13, 2011

Abby Lee Miller began her self-named company at age fourteen, and is well-known for her dramatic performances on and offstage. Abby's behavior around and towards her young students can sometimes have their moms questioning Abby's overall sanity. The group heads from Pittsburgh to Phoenix, Arizona for a dance competition, where Abby and Christi argue after a mishap with Chloe's headpiece.

2
2
Wildly Inappropriate
July 20, 2011

After their low-scoring group routine in Phoenix, the team heads to conservative Lancaster, Pennsylvania. Abby readies the girls for a group number called "Electricity", hoping to spice up their image. The girls are clad in provocative costumes that has the moms on edge.

3
3
Cheerleader Blues
July 27, 2011

This week, the group number is an acro routine. Abby pulls in Brooke, as she is the best acro dancer in the group, but mayhem ensues when Brooke injures her hip and decides to quit dance in favor of cheerleading.

4
4
Stealing the Show
August 3, 2011

Abby gives each student a solo for the next competition, but gives Maddie two solos. Abby claims it is because Maddie takes tap lessons outside the group, but Christi doesn't buy it and demands that Melissa pull out one of Maddie's solos, the situation ending in an explosive fight and girls' tears.

5
5
When Stars Collide
August 10, 2011

A Broadway casting agent is coming to the Abby Lee Dance Company's Annual Showcase, and all of the moms want their daughters to be seen. However, they believe that the agent's visit is just a hoax to have Maddie get hired. Abby tells the moms that they will also be performing onstage and appoints Cathy as the choreographer. Cathy becomes too overbearing and steals the spotlight at the showcase, infuriating Abby and the moms.

6
6
Dying to Dance
August 17, 2011

Christi's grandmother is hospitalized and Christi is forced to decide between family and dance. In the end she chooses to stick with dance. Fortunately, she later finds out that her grandmother is okay. Meanwhile, Cathy convinces the other moms to get botox in celebration of Kelly's fortieth birthday. The moms and Abby argue over how well the dance "Where Have All The Children Gone" will be received, with its eerie theme and narrative poetry, leaving the judges to decide.

7
7
She's a Fighter
August 24, 2011

Holly grows tired of her daughter Nia being cast in ethnic-related routines when given a Laquifa routine, and confronting Abby over the fact gets nowhere. Meanwhile, Maddie dedicates her new solo "Angel" to her late grandmother.

8
8
Love on the Dance Floor
August 31, 2011

Brooke's ex-crush Brandon returns to the ALDC to star in their group routine, "Snapshot". Abby sets Brandon and Brooke on a date in order to create chemistry before their dance, but the atmosphere is awkward and the performance goes badly. Meanwhile Kelly tries to reconnect with Brandon's mom, Diane, and Abby visits her mother accompanied by her dancers.

9
9
From Ballerinas to Showgirls
September 7, 2011

Chloe finds herself at the top of Abby's pyramid for the first time, but is she being set up? Meanwhile, Cathy takes her daughter Vivi-Anne out of Abby Lee Dance Company to join Candy Apples Dance Center. She secretly readies her dancers to go against Abby's dancers.

10
10
Cathy Brings It On
September 14, 2011

In Hollywood, Kelly decides to secretly hire choreographers to give her daughters Brooke and Paige an edge. To everyone's shock, Cathy arrives with her Candy Apples dancers to go head to head against Abby's dancers, and Chloe becomes confused when hearing her "Dream On A Star" music played before being prepared.

11
11
It All Ends Here
September 28, 2011

After competing throughout the entire season, it all boils down to the National Title Competition. Abby's dancers have been on a losing streak and this is their last chance to prove they can win. Meanwhile, Melissa leaves the competition early to go on vacation. Her ex-husband, Kurt, steps in as a "Dance Dad," sending Melissa into a panic.

12
12
There's Only One Star
October 5, 2011

Abby brings the girls back to LA to audition for a music video. The group gets cast, but then continue to compete for the lead, as only one girl will be the star. The main competition is, as usual, between Maddie and Chloe, but this time Abby isn't the judge.

13
13
Most Outrageous Moments
October 12, 2011

Abby Lee Miller hosts a clipshow featuring the fifteen most outrageous moments seen on Dance Moms.
No. in
series
No. in
season
Title
Original air date
14
1
Everyone's Replaceable
January 10, 2012

The departure of Cathy and Vivi-Anne creates an opportunity for Abby to change the make-up of her dance group with a big open audition in which Kendall Vertes wins, and Abby warns no one can be secure of their spot on the ALDC team. Meanwhile, Holly's busy career schedule forces her to miss Nia's rehearsals and competitions, which Abby sees as a lack of Dance Mom dedication. Abby also has to come to terms with Chloe's growing success.

15
2
Return of the Candy Apples
January 17, 2012

Abby's dancers go head to head against Cathy's Candy Apples again, but this time Cathy makes sure her dancers are unbeatable, even if it means cheating. In order to do that, Cathy sets up a poaching trap for the Dance Moms by inviting them over to an anonymous cocktail party.

16
3
Brooke's Turning Point
January 24, 2012

Brooke tries out for cheerleading, leaving Abby and the other dancers in a lurch the day before a big competition. Their group dance "Born to Dance" places first overall and Brooke gets into the cheerleading squad, therefore leaving the ALDC.

17
4
No One Likes A Bully
January 31, 2012

Abby choreographs a bully-themed dance and replaces Brooke with Payton. She also puts Jill, Kendall, Leslie, and Payton on probation as they battle for the one spot on the ALDC competition team. Jill doesn't think Payton should be on the team because she is too tall and stands out from the other girls, but thinks her daughter Kendall is just right for the spot. Abby becomes displeased when Payton critiques the group performance.

18
5
Brooke's Back
February 7, 2012

Brooke's return leaves no room for Payton, causing Leslie to consider taking her daughter to Candy Apple's. Abby allows Brooke back into the dance company but warns her that she must win her division in order for her to stay. Mackenzie impresses Abby with her improvement as a dancer. Abby also announces that Kendall is off probation, but Jill gets put on.

19
6
Jill on the Rampage
(aka "Wardrobe Malfunction")
February 14, 2012

Abby puts the moms in charge of making the girls' costumes themselves for the competition. However, Jill breaks the rules by buying an expensive dance outfit for Kendall, leading to a conflict with Abby and almost causing Kendall to be unable to perform. Meanwhile, Maddie slips and falls during her performance.

20
7
Bullets and Ballet
February 21, 2012

Paige is at the top of the pyramid for once, but her trio rehearsals receive harsh criticisms from Abby. Maddie is at the bottom of the pyramid, to both Maddie and Melissa's surprise. Abby choreographs a Private-Eye themed dance that involves guns, igniting drama between she and the moms. Meanwhile, the moms perform their own investigations on Jill, and find her talking to her old studio at the competition.

21
8
The Runaway Mom
February 28, 2012

After Kendall is put back on probation, Jill has had enough and decides to take Kendall to dance at Candy Apple's, who surprise the ALDC by showing up at the same event. Abby choreographs a wedding themed dance, attempting to end Melissa's secretiveness. In addition, Holly leaves the competition early after feeling she and her daughter were manipulated.

22
9
Topless Showgirls
March 6, 2012

The Dance Moms think Abby has pushed the envelope too far when she creates a dance number where the girls are made to appear nude. Meanwhile, Cathy offers Chloe a chance to be in a commercial for her husband's beef jerky business.

23
10
Miami Heat Wave
March 13, 2012

The dancers leave snowy Pittsburgh for the warm beaches of Miami, but unfortunately not everything is a vacation. Holly is upset that Nia is once again not considered for a role in the coveted team trio, and confronts Abby, only to get expelled from the studio. Also, Paige gets her planters warts removed and is almost pulled from the trio due to the pain. Elsewhere, Kendall performs at a Globetrotters game.

24
11
Melissa Pleads the Fifth
March 20, 2012

Melissa is tired of Christi and Kelly's inquiries about her engagement and has her attorney send a letter to the nosy mothers. The letter gets not only the moms worked up, but causes meltdowns in the dance studio. Melissa must choose between being a customer of Abby's and a friend of Cathy's. Meanwhile, a Candy Apple's dance routine goes wrong and one of the dancers must be rushed to the hospital.

25
12
Waiting for Joffrey
March 27, 2012

The dance troupe learns that a scout from the prestigious Joffrey Ballet School will attend their next competition, and they work hard in order to impress him. An injured Nia is placed in a trio with Mackenzie and Paige, and are pitted against a formidable trio comprised of their own teammates.

26
13
Abbygeddon
April 3, 2012

In the mid-season finale, Abby's dancers compete in the regionals and for a scholarship at the Joffrey Ballet School. Unfortunately, the Candy Apples are also competing for both, leading to an emotional breakdown by Abby.

27
--
Abby's Most OMG Moments
June 5, 2012

Abby counts down her most shocking moments from season two.

28
14
The Battle Begins
June 5, 2012

Abby returns, Maddie tries to regain her confidence, while Chloe feels the weight of the dance company on her shoulders. But as Mackenzie falls during her solo, the team is in for another disappointing week at competition.

29
15
Night of the Living Dancers
June 12, 2012

Abby criticizes the lifeless dancing of her squad, and choreographs a zombie themed dance to suit them, and Holly strives to create the elaborate costumes. Abby throws a chair, Kelly makes a drastic decision moments before her daughters take the stage, and Maddie struggles to find confidence in a week when her music skips.

30
16
I Know What You Did Last Competition
June 19, 2012

Abby and Melissa face a cheating scandal, Kelly's daughters are put on probation, Mackenzie has a solo that makes up for last week's slip, and the girls compete against two crack teams aiming for them at a contest in Michigan.

31
17
Maddie Has A Secret
June 26, 2012

Abby secretly enters Maddie in two competitions at the same event. With Brooke absent for a school dance, Payton returns for a group number inspired by "The Hunger Games."

32
--
Abby's Dance-a-Thon
July 03, 2012

Abby ranks dance performances from worst to best.

33
18
How Do You Like Them Apples?
July 10, 2012

Abby and the girls are out for revenge when they go up against Cathy and her Candy Apple's for the first time in the new competition season. Meanwhile, Kelly secretly re-choreographs Paige's solo, and Jill becomes frustrated with Cathy.

34
19
Worst Birthday Party Ever!
July 17, 2012

Kelly's birthday party turns into a disaster when a fight breaks out; Abby arranges for the girls to audition for "Drop Dead Diva"; Leslie works to get her daughter a solo; Brooke faces tough competition from a teammate.

35
20
Guess Who's Back?
July 24, 2012

The dancer who gets the Drop Dead Diva role is revealed, Paige gets injured badly, and Nia gets a chance to wow the crowd with a solo. However, the biggest surprise is when Jill and Kendall return to the ALDC.

36
21
Break a Leg
August 7, 2012

Paige suffers an injury that takes her out of the team for a few weeks. Jill is all too happy as this gives Kendall a chance to join the team as a replacement for Paige. Maddie is all ready for her guest role on Drop Dead Diva.

37
22
Revenge of the Candy Apples
August 14, 2012

Cathy is out for revenge after learning Jill and Kendall have returned to Abby's. Chloe not only gets a chance to shine after Maddie turns down a solo, but she also gets massive pressure.

38
23
The Recital to End All Recitals
August 21, 2012

A new style of dance (hip-hop) for the annual ALDC recital gets the dancers and moms shaken up, as Paige struggles to return from her broken foot. When Payton and Leslie join the group, tension starts between Leslie and Kelly. Cathy and her Apples decides to make an unnecessary stop with her Apples at the recital.

39
24
New Girl In Town
August 28, 2012

Just as Paige gets approval from her doctor to dance, a new dance mom and her little dancer arrive at the studio. Nicaya Wiley and her mom, Kaya Wiley join the dance team. Christi starts a fight between her and Kaya.

40
25
Solo Fever
September 4, 2012

Each girl performs a solo for Abby to determine who will compete at Nationals. Meanwhile, Melissa tries to sign her daughters with an agency, and Kelly helps Brooke with her singing career.

41
26
Nationals 90210
September 11, 2012

The dancers compete for a national title in Beverly Hills, with Candy Apple's following the trail. Four solos will perform for the ALDC, but the team is shaken when Abby forces Chloe, Kendall and Nia to vie for the one remaining unassigned slot. Paige is given a leading but unchallenging role, Brooke's music video is revealed, while Kelly doubts it is worth returning for another season.

42
27
Reunion, Part 1
September 18, 2012

Abby and the moms reunite to discuss the season.

43
28
Reunion, Part 2
September 25, 2012

Conclusion. Abby and the moms reunite to discuss the season.
No. in
series
No. in
season
Title
Original air date
44
--
The Smoke Before the Fire
January 1, 2013

The dancers perform in new footage, created exclusively for this pre-season special. The cast talks about the past and the upcoming season, with topics including: Abby's love-life; charging for meet-and-greets; Kelly's return; a strain in Kelly and Christi's relationship; the fight between Cathy and Christi at nationals; and Paige's relationship with Abby.

45
1
The Beginning of the End
January 1, 2013

Abby is disappointed with the girls for skipping dance class; Abby holds an open audition hoping to replace Brooke and Paige; Abby welcomes Ally Serigne as a new dancer; Chloe and Maddie compete against each other; Mackenzie has a hair-mishap during her dance; Cathy discusses creating an all-boy team.

46
2
Out With the Old, In With the New
January 8, 2013

The mothers stage a silent protest and walk out on Abby; Abby quickly assembles a new replacement team, which includes Sophia Lucia; the original mothers book their daughters for a performance at a mall; Yvette and her daughter Hadley Walts seek redemption versus Abby; Abby's new replacement-moms bicker.

47
3
But I'm a National Champion!
January 15, 2013

The original Moms return, including Kelly. Abby dotes on her new "Superstar" Sophia Lucia, who alone returns among the replacement dancers, causing Christi to wonder how to chase Sophia's mother Jackie back to California. The Moms must face Abby's wrath after being on strike for two weeks.

48
4
Liar Liar Dance Mom on Fire!
January 22, 2013

Melissa lies about her unhappiness when Abby assigns Maddie and Kendall a duet. Abby bans Brooke from the competition, and gives Paige and Mackenzie solos. Sophia fails to appear at the competition.

49
5
Revenge of the Replacements
January 29, 2013

The ALDC competes against Bella Hoffheins and Kaeli Ware, two girls who replaced them during the mothers' protest. Melissa tries to get back in favor with Abby, but Abby remains upset with Melissa and Maddie over the previous silent protest. Chloe is challenged with the acrobatic group dance, creating conflict between Abby and Christi. Mackenzie struggles when she is placed atop the pyramid and is assigned a solo, as well as given a spot in the group dance.

50
6
Boys Are Cuties, Girls Have Cooties
February 5, 2013

Abby's mood is low after discovering that Cathy has returned to compete with an all new boys team. Jill tries to become Abby's new favorite mother. The solos fare poorly at awards. During the group dance, Chloe improperly drops her hat after receiving strong warnings from Abby, ultimately resulting in Christi storming out of the competition.

51
7
Rotten to the Core
February 12, 2013

Abby suspends Christi and Chloe, keeping Chloe from competing against Cathy's new all-boy team. Nia and Holly must deal with RND, a painful medical condition. Sophia and Jackie briefly return, only to quickly and mysteriously disappear.

52
8
You've Been Unfriended
February 19, 2013

Christi returns and feuds with Kelly, while Melissa tries to play peacemaker. Abby refuses to even say Chloe's name, who remains suspended. Nia asks to re-schedule her duet with Paige, which was pulled the previous week. Abby also tries to prod Brooke into proving she cares about dancing, and make Maddie demonstrate that there's more to her than people know.

53
9
Bye Bye Baby
February 26, 2013

Abby mourns the loss of her dog, Broadway Baby. When the girls and their moms choreograph a dance as a tribute, Abby is offended, and chooses to let them improvise instead; but Abby does appreciate Melissa dedicating Maddie's dance to Broadway Baby... behind the other mothers' backs. Nicaya is disqualified in her native St. Louis, when her mother Kaya fights with the team — which also leads to a restoration of the friendship between Kelly and Christi.

54
10
All's Fair in Love and War
March 5, 2013

The moms take Abby speed dating to see if she can find love, and in turn be nicer to the girls. Nick Dobbs returns for a group dance that involves a tangled and confusing story of differing loves. When Nia and Kendall are given a duet together, the moms become suspicious of Jill when she arranges rehearsals for Kendall alone.

55
11
Camouflaged Maneuvers
March 12, 2013

In a two-hour episode, the girls struggle with a hip-hop group dance concerning gays in the military. Talk is generated when Abby goes on a date with a mysterious man. Abby and the mothers are suspicious of Mackenzie's foot injury. Kendall begins working on her facial expressions, including getting new headshots from a photographer.

56
12
The Apple of Her Eye
March 19, 2013

In a two-hour episode, Abby appears uncertain about casting Nia in a dance about Rosa Parks, while Jill promotes her daughter as a possible replacement in the title role. Abby enjoys uncharacteristically warm and playful moments with Paige, Mackenzie and Kendall. Kendall is given a solo where she must work on her facial expressions. Mackenzie is assigned the role of team makeup artist. Paige and Chloe are given a duet. Abby gives Holly a makeover. Following "Candy Apple's Day" in Canton, Cathy shows up at the competition with bodyguards, as her group performs a take-off of "Gangnam Style." Jalen is comforted by his father after problems with his costume.

57
13
She's a Maniac
March 26, 2013

Rachelle Rak guest choreographs a Bob Fosse inspired group number entitled "Golddigga'," but disagrees with Abby on the inclusion of Mackenzie in the dance. Melissa reveals she was secretly married, while her two daughters are given a duet together. The moms get beauty body-wraps. Chloe is scolded for her hand gesture at the end of her solo. Brooke is dismissed from the team for the week.

58
14
Watch Your Back, Mack
April 2, 2013

Asia Monet Ray arrives at the studio, making Mackenzie and Melissa nervous. Meanwhile, Abby visits a taxidermist. Cathy hires one of Abby's friends to choreograph a dance, which receives a perfect score.

59
15
The Politics of Dancing
April 9, 2013

In this episode, Abby assigns the girls dances inspired by the political state of America, but all is not fair in politics, especially in the dance world. Maddie and Chloe compete head-to-head, and continuing with the political theme, Abby has the Abby Lee Dance Company vote on who gave the best performance. Forced to sit on the sidelines, injured Mackenzie must watch her coveted spot on the team be taken over by Asia. Problems arise when the flag is used in a group dance. Melissa considers home-schooling her daughters.

60
16
May I Have This Dance?
April 16, 2013

Mackenzie and Asia prepare to battle for a part on a future televised performance on The View, and their mothers begin fighting already. The moms get upset when Abby promotes Maddie to assistant choreographer for the group number. Nia struggles to keep up with Asia when they are paired together for a duet.

61
17
The View From the Top
April 23, 2013

Abby is invited to co-host "The View"; Abby decides if Asia or Mackenzie will perform "The Last Text" on ABC; Cathy and Vivi-Anne hold open auditions for the Candy Apples team.

62
18
Candy Apple Showdown
April 30, 2013

In a two-hour episode, Abby's dancers compete with Candy Apples in New York. Abby plans to wow the judges with a group dance on an important topic. Cathy relies on Anthony's choreography to keep her on top. Kelly takes Brooke to a music producer, while Chloe and Paige read lines for a talent agent. The team gets in trouble with Abby after ice-skating. The moms wonder if an argument between Christi and Kristie will end in physical violence. At the competition, Cathy and Anthony criticize Paige from the audience. Abby announces she is looking to purchase property in Los Angeles for a new studio.

63
19
The Mother of All Specials
May 7, 2013

In this Mother's Day Special, Abby sits and talks with her own mother, Maryen Lorrain Miller. Also, clips from previous episodes are shown, with a focus on mother-daughter relationships.

64
20
Tell All, Part 1
May 7, 2013

Abby Lee Miller and the mothers reminisce about season 3; Christi and Kelly discuss their friendship; the cast answers questions from the audience; the girls perform some of their dance routines.

65
21
Tell All, Part 2
May 14, 2013

Kristie Ray praises Abby; Abby battles with Cathy; Kelly defends her daughter Paige (and their homegrown team); Cathy tells Christi that Chloe would be happy at Candy Apple's - but only as a pure hypothetical.

66
22
Boy Crazy, Mom Crazy
June 4, 2013

Abby plays matchmaker setting Brooke up with the senior dancers. After patching up their friendship, Kelly and Christi face a point of no return when they argue again. Cathy readies her team to take on the Abby Lee Dance Company but discovers there's a rotten apple amongst the bunch.

67
23
Two Girls, One Solo
June 11, 2013

Abby decides to have Maddie and Chloe dance the exact same solo; Christi and Kelly realize that their friendship will never be the same; the theme for the group number brings up painful memories.

68
24
An Apple a Day Keeps Abby Away
June 18, 2013

Cathy is determined to rebuild her team; Cathy recruits new dancers, including her friend Patsy.

69
25
No Room for Rotten Apples
June 25, 2013

Cathy's team feels pressure; Jalen is assigned his first contemporary solo; Cathy battles with Anthony as she struggles to regain control of her studio. friend Patsy.

70
26
Dance Moms Chatter: Part 1
July 2, 2013

Christi, Kelly and Patsy appear on the "Dance Moms Chatter" talk-show along with celebrity blogger Nadine Rajabi and comic Lisa Arch; the mothers talk to fans and discuss rumors and past events.

71
27
Dance Moms Chatter: Part 2
July 9, 2013

Abby and Melissa appear on the "Dance Moms Chatter" talk-show along with celebrity blogger Nadine Rajabi and comic Alec Mapa; cast members and comics discuss the show.

72
28
Tap Versus Hip Hop
July 16, 2013

Abby returns from Hollywood and discovers that her dancers have been slacking off, except for Maddie and Mackenzie. She then challenges Maddie and Chloe to perform opposite solos: tap vs. hip hop.

73
29
Abby's "So Far This Season..."
July 22, 2013 (Monday)

Abby discusses the third season and recalls some major mom moments, crazy conflicts and the best dances. Included: bonus footage and extended dances.

74
30
Recital Rebellion
July 23, 2013

The dancers perform in Abby's annual recital. Abby assigns Paige the only new solo, which doesn't go over well with Kelly. Later, the girls compete in a high-fashion photo shoot to win the right to appear on the cover of a major dance magazine.

75
31
Clash of the Dance Moms
July 30, 2013
Abby gets a tip that her dancers will be competing against Cathy's dancers, so she creates three new dances in order to win; Kelly, Brooke, and Paige have not shown up; Abby punishes Maddie by taking away her solo.
76
32
The Dancing Dead
August 6, 2013
Abby receives the remains of her beloved dog, Broadway Baby; Kelly secretly meets with the mothers; Maddie's star continues to fall, while Nia's is on the rise.
77
33
Gone, Abby Gone
August 13, 2013
Kelly sneaks her children back into Abby Lee Dance Company; Brooke's return threatens Payton's position on the team; Maddie helps to make a girl's dream come true.
78
34
On-Again, Off-Again Abby
August 20, 2013
After missing the last competition, Abby returns to face the wrath of the mothers; Cathy sees an opportunity to get her team to number one.
79
35
Divas Las Vegas
August 27, 2013
Kelly thinks Abby is treating her daughters unfairly; Abby tests her dancers to determine who will get a solo; Abby brings in a new choreographer to work with Brooke and Paige.
80
36
Do-Si-Do and Do-Si-Don't
September 3, 2013
Abby assigns a country-style group number that proves to be physically demanding; Abby creates interesting pairings for the duets.
81
37
The Big, Not So, Easy
September 10, 2013
The Abby Lee Dance Company heads to New Orleans hoping to retain their championship title at Nationals; the tension between the mothers spills over into the street.
82
38
Dance Moms Reunion: Hurricane Abby
September 17, 2013
The cast gathers to discuss the triumphs and tragedies of season three; the dancers perform their favorite routines.
83
39
'Twas the Fight Before Christmas
December 10, 2013
Beware of dance teachers bearing gifts because Abby is about to give the moms some big ones. Abby is full of holiday surprises! The girls might dance to Christmas songs, but when the winter gloves come off, Abby and the moms trade insults and even the dads make surprise appearances.
No. in
series
No. in
season
Title
Original air date
84
--
Guess Who's Coming to the Dance?
January 1, 2014
Abby and the mothers reunite to discuss the previous season of the series, while dancers stage new performances.
85
1
Welcome Back... Now Don't Get Too Comfy
January 1, 2014
Abby announces that she will be holding open-call auditions for new dancers, and that no one's position on the team is safe; singer Jana Kramer invites Brooke to sing with her on stage.
86
2
Two Can Play This Game
January 7, 2014
The Abby Lee Dance Company competes against the Candy Apples for the first time since Nationals; Chloe and Kendall battle for the number two spot; Payton's future with the team is called into question.
87
--
Dance Moms Cares Special
January 14, 2014
In this special filmed at the end of last year, the Abby Lee Dance Company shows there is no down time even in the offsesason. Abby enters her girls in a big Atlantic City dance competition that benefits the fight against cancer. All the moms are on edge as it's the first time the team is competing since the blow up at Nationals. Meanwhile, cancer hits close to home while Abby deals with her own mother's fight with the disease.
88
3
Abby Strikes Back
January 14, 2014
Abby announces her first national open audition in Orlando; Jill accuses Christi of lying to help Chloe win; Brooke, Paige and Chloe are given a tricky trio to challenge Brooke's pop star credentials.
89
4
Chloe vs. Kendall: Round 2
January 21, 2014
Cathy returns with a new team to compete against Abby's dancers; a nervous Abby pushes Chloe and Kendall to prepare for their competing solos; with open auditions for the Abby Lee Dance Company, the team members feel pressured to prove they still belong with the team.
90
5
No One is Safe
January 28, 2014
Holly worries about Nia's featured role in the group dance; Abby's second open call audition has the mothers on edge; Melissa defends her choice to home school Maddie and Mackenzie.
91
6
Clash of the Chloes
February 4, 2014
Abby brings in a new dancer, named Chloe, for a trial run on the competition team; Christi is concerned that Abby will replace her daughter; the two Chloe's go head-to-head in competition; Holly and Jill are excited about their daughters' duet; Melissa thinks her girls are being overshadowed.
92
7
Big Trouble in the Big Apple
February 11, 2014
With another open call audition in New York, Abby announces that she is putting together an entirely new junior elite team; the Abby Lee Dance Company has two competitions in one week; Abby makes a bold decision that leads to a physically violent clash with Kelly.
93
8
Wingman Down
February 18, 2014
With Kelly gone from Abby's studio, Christi isolates herself from the other mothers; Kalani is tested for a spot on Abby's competition team; Holly worries that Nia will not be prepared for her solo.
94
9
Nothing's Fair in Abbyville
February 25, 2014
Chloe and Kalani go head-to-head on the dance floor; Abby promises a starring role to the winner of an improvised dance off, but revokes this when Kendall wins; Abby pushes Mackenzie's pop singing career with a solo.
95
10
No Solo for You
March 4, 2014
Abby travels to New York City and gives Kendall a solo, much to the dismay of Kira who wanted Kalani to compete against Maddie. Meanwhile, Abby adds a dose of negativity to Holly's new book on positive affirmations.
96
11
Blame It on the New Girl
March 11, 2014
A new girl tries out for Abby's team; Cathy prepares her team to end Abby's winning streak; Abby's girls dance at a nursing home to cheer up Abby's mother.
97
12
Sister Showdown
March 18, 2014
Mackenzie performs one of Maddie's old signature solos, in her first competition against her own sister; Payton struggles to perform a challenging number; Christi considers home school for Chloe.
98
13
Decisions Decisions
March 25, 2014
Kalani becomes an official member of the Abby Lee Dance Company; Cathy choreographs her dancers in hopes of beating Abby's girls.
99
14
Family Comes First
April 1, 2014
With her mother's health declining, Abby leaves the girls and their mothers to fend for themselves at this week's competition; the pending arrival of a new team looms over Abby's original team.
100
15
Lights! Camera! Dance!
April 8, 2014
Melissa takes control during Mackenzie's music video shoot; Abby's team is under pressure to continue their winning streak; this week's dances are a tribute to Abby's ailing mother.
101
16
Presenting My New Team
April 15, 2014
Abby shocks the dancers and their mothers when she presents her new junior elite competition team; the original dancers are pitted against new dancers.
102
17
Seeing Red
April 22, 2014
Abby and the mothers discuss memorable events from the past year; Abby talks about losing her mother; Christi is still upset about Kelly's expulsion from the team.
103
18
Girl Talk
April 29, 2014
Their moms have had the floor to air their feuds, frustrations and alliances; now, for the first time ever, it's the girls' turn to dish the dirt. With guest appearances from Asia Ray and Vivi, the dancers speak their mind on everything from Abby to their former teammates, the moms fighting, and everything in between... and there are no moms allowed!
104
19
The Battle of Maddie vs. Chloe
May 13, 2014
The rivalry between Maddie and Chloe has boiled for four seasons and this episode of Dance Moms traces the very beginnings of it. Maddie and Chloe battled for first place in competitions, first position on the pyramid and ultimately, for a place in Abby's heart... But is the rivalry really between them...or between their mothers?
105
20
Abby's Top Ten Dances
June 24, 2014[1]
Abby reveals her 10 favorite group dances, shown in never-before seen full length versions, and offers insight into how they came about.
106
21
Double the Moms, Double the Trouble
July 29, 2014
Abby brings back her Select Team to compete against her original Elite Team; Abby rewards Mackenzie with a solo against Christy's daughter, Sarah.
107
22
Kiss or Get Off the Pot
August 5, 2014
The Elite Team attempts to end their losing streak in a competition against the Candy Apples; Abby recruits a former Candy Apple to dance a duet with Maddie.
108
23
3 Soloists, One Star
August 12, 2014
While Maddie is away filming a guest appearance on "Ellen," Abby realizes that she needs someone who can win in her absence; Abby gives Chloe, Nia and Kendall character driven solos; Christy's jealousy jeopardizes her daughter's place on the team.
109
24
Abby-phobic
August 18, 2014
The ALDC travels to Woodbridge, Va. for a competition; Abby invites Jade to join the Elite Team for the week; Christi is upset when Abby picks Chloe to compete against Jade; Abby decides to pull the current group routine.
110
25
Chloe Gets Revenge
August 26, 2014
Abby swaps Chloe and Christi for the Select Team's Jade and Loree in a battle between the Elite and Select Teams; the teams are anxious to impress Abby; Jeanette and Ava are thrilled to compete in a solo against Maddie.
111
26
No More Crybabies
September 2, 2014
The team's three youngest members compete for a solo at Nationals; Abby concocts a secret plan to try and secure a win, but winds up causing a fight between the mothers.
112
27
The Understudies
September 9, 2014
Abby assigns Chloe and Kendall to be Maddie's understudies for the week; Holly uses a board to track Abby's favoritism toward Maddie; Cathy brings Gino back to the Candy Apples in hopes of scoring a win.
113
28
Another One Bites the Dust
September 16, 2014
The dancers try to impress Abby in the last competition before Nationals; Tracey's dream of getting her daughter to join the Elite team is threatened; Cathy crashes the competition.
114
29
45 Second Solos
September 23, 2014
The theme of Abby's Annual Dance Concert is an emotional tribute to her mother; Abby gives each of the girls 45 seconds to prove that they deserve a solo; Abby replaces Chloe with Kamryn.
115
30
Hollywood Here We Come, Part 1
September 30, 2014
Abby makes an announcement while the ALDC is in Los Angeles to compete at Nationals; Jeanette vows revenge against Abby; Cathy challenges the ALDC to a dance off; Abby's moves steal the show.
116
31
Hollywood Here We Come, Part 2
October 7, 2014
Nationals are a day away, and with all of the distractions of Hollywood, the moms worry Abby has not given enough attention to the routines. With Cathy using the song that made Maddie famous, Abby considers pulling an ALDC solo to let Maddie dance. Stakes have never been higher as Abby threatens to cut the losing team and Christi and Chloe make a heart-wrenching decision.
117
32
Playing Favorites
October 14, 2014
The moms from both the Elite and Select Teams face off against Abby to hash out their grudges from this season and accuse her of blatant favoritism. Maddie takes the stage to talk about her recent success in Hollywood with the Sia video, the girls present new dances, and of course, Cathy makes an appearance to ruffle Abby's feathers.
No. in
series
No. in
season
Title
Original air date
118
--
Girl Talk 2
January 6, 2015
Season 5 begins Hosted by singer and actress Coco Jones, in this second installment of "Girl Talk," the "Dance Moms" girls will answer their fans' questions, covering topics like boyfriends, rivalries...and Abby. We'll see clips of the girls' favorite dances over the years and even learn how to perform some of their signature moves.
119
1
99 Problems but a Mom Ain't One
January 6, 2015
Season 5 begins with a key member disappearing and cutting off all ties to the kids and moms. Abby then calls in an old friend to join the team. Later, an ex-student threatens legal action that could jeopardize the dance company's big season plans.[2]
120
2
Abby Got Served
January 13, 2015
The Maddie vs. Kalani showdown arrives. Meanwhile, Abby's rival, Jeanette, is out for revenge, as lawsuits continue to mount for Abby. The moms remain loyal, but Abby manages to turn her own team against her.[3]
121
3
JoJo with a Bow Bow
January 20, 2015
With Maddie heading to Los Angeles early for a new exciting opportunity with Sia, the ALDC team is down another member and the moms question Abby's dedication to this week's routines since her favorite dancer is gone. Abby needs a sub for Maddie, so she calls in new dancer JoJo, whose star quality threatens both the moms and the girls.[4][5]
122
4
Bye Bye Pittsburgh
January 27, 2015
JoJo and Jess return to fight for a spot on the ALDC and are determined not to lose again. As the team prepares for their big Hollywood adventure, Holly and Jill grow concerned that Abby's focus will only be on her favorites and Nia and Kendall will be forgotten. After hearing about Maddie's next big Los Angeles opportunity, Holly and Jill vow to take matters into their own hands.[6]
123
5
Hello Hollywood, Goodbye Abby
February 3, 2015
The ALDC has finally arrived in Los Angeles and they are in for their toughest competition yet, when a top West Coast dance studio declares war. Abby sets up an audition with a casting agent for the girls but the pressure of LA is too great and Abby suffers her biggest breakdown yet, forcing the moms to question her abilities as a manager.[7]
124
6
Nia Risks It All
February 10, 2015
After a chaotic first week in Los Angeles, things do not settle down when Abby and Holly have their biggest and most shocking fight ever, causing Holly to go behind Abby's back to work with a huge star despite the consequences. Maddie prepares for another big Hollywood job, and all the girls soon are on edge when Abby announces an open call audition in Los Angeles. Holly and Nia grow especially fearful of their futures with the ALDC.[8]
125
7
Wild Wild West Coast, Part 1
February 17, 2015
The mothers' patience with Abby grows thin during the ALDC's last week in Los Angeles; Abby brings in two swing dancers that threaten the other girls' chances at an audition; Abby's job as a manager is put to the test.[9]
126
8
Wild Wild West Coast, Part 2
February 24, 2015
While in Los Angeles, the girls juggle a competition and a music video shoot; Abby attempts to shut down the music video shoot; the mothers fight to keep their daughters on the team when Abby announces that she will be cutting one dancer.[10]
127
9
The Great Divide
March 3, 2015
The ALDC returns to Pittsburgh; the mothers are divided based on who stayed to film the music video and those who left; the group dance becomes a personal attack against the mothers; Abby discovers the team is in the teen division.[11]
128
10
The New Maddie?
March 10, 2015
The ALDC girls move forward after a rocky journey to Los Angeles; Cathy returns with a surprise choreographer; Abby invites Ashlee and her daughter Brynn to come dance at the ALDC and quickly praises Brynn as "the next Maddie."[12]
129
11
Nia's Last Chance
March 17, 2015
The ALDC heads to Philadelphia with a risky non-lyrical routine; Abby gives Nia an ultimatum; frustrated with the lack of support from Melissa and Jill, Holly makes friends with two unlikely allies.
130
12
Abby's Trash, Cathy's Treasure
March 24, 2015
The media goes crazy for Maddie's second music video with Sia; Cathy assembles a team of dancers who have all worked with Abby and are ready to seek vengeance on the dance floor.
131
13
Mackenzie's Time to Shine
March 31, 2015
While Maddie is away, Mackenzie has the opportunity to prove herself; Abby decides to push the envelope with a sassy routine in a competition against Cathy's premium Candy Apple's team.
132
14
Hollywood, Round Two
April 7, 2015
The ALDC returns to Los Angeles to compete; Abby decides to manage Kendall's new singing career; Nia and Kendall work to become pop stars while going head-to-head with solos; the girls give their all in the group dance.
133
15
Maddie vs. Kalani
April 14, 2015
Determined to have a victory, the girls face Murrieta Dance Project; Abby gives solos to her strongest dancers; Nia is left out of a show-biz opportunity.
134
16
Video Killed the ALDC Star
April 21, 2015
JoJo and Kendall have challenging solos for the last competition in Los Angeles; Nia and Kendall have music video shoots; Holly and Jill get competitive.
135
17
Showdown in Pittsburgh, Part 1
April 28, 2015
The team returns to Pittsburgh to tie up loose ends before they move to Los Angeles; Abby schedules the team to attend a competition and a convention; Holly organizes a premiere party for Nia's music video.
136
18
Showdown in Pittsburgh, Part 2
May 5, 2015
The ALDC embarks on their final competition before their move to Los Angeles; chaos ensues when only two girls show up at the competition; Cathy and Jeanette try to take down the ALDC; the team risks being disqualified.
137
19
Seeing Stars
May 12, 2015
Abby and the mothers meet to discuss the highs and lows of the season; Holly and Abby go head to head; Cathy and Jeanette stir things up; Maddie discusses her newfound fame; the team reflects on their experiences.
138
20
Dance Moms Down Under, Part 1
May 19, 2015
The ALDC heads to Australia to perform at the ASTRA Awards; Abby loses her passport and leaves the team stranded in Sydney without her; Jess confronts the other mothers; Maddie misses a crucial rehearsal when she goes to an interview in Abby's place.
139
21
Dance Moms Down Under, Part 2
May 26, 2015
Jealousy and competition threaten the ALDC as the team is divided into two factions when Abby excludes Nia and JoJo from the rest of the planned events in Australia. Kendall, Kalani, Maddie and Mackenzie have to learn a new routine to perform at a private fan event, while Holly brings in Mikey Minden to help Nia prepare to perform her single for the first time live. Holly makes it clear that, if the moms don't show up for Nia's performance, it could be the end of the ALDC as we know it.
140
22
Live From LA, It's Kendall K
June 9, 2015
The team makes its permanent move to Los Angeles; Kendall is pushed to the limit as her pop star debut approaches along with having a solo; Abby makes a dramatic decision.
141
23
Maddie vs. Mackenzie
June 16, 2015
Maddie and Mackenzie compete with solos against each other in the same age category; Abby brings in a guest choreographer to teach the girls a routine inspired by voguing.
142
24
West Coast Strikes Back
June 23, 2015
The ALDC's biggest west coast rival returns to compete; Abby tests Mackenzie's confidence with a big opportunity; Jess is desperate for JoJo to have a featured role when her grandmother visits.
143
25
Abby vs. Kira
June 30, 2015
The mothers push Abby to have more dance classes after losing two competitions in a row; Kira takes matters into her own hands and brings in outside help; Abby pressures Maddie to regain her standing as the ALDC's top dancer.
144
26
Where in the World Is Abby Lee Miller?
July 7, 2015
Last week's argument between Abby, Kira and Kalani leaves all three nowhere to be found; Kendall's single drops; Nia meets with music producers; Jill is jealous when Holly enlists the help of a special guest.
145
27
Abby vs. Kira...AGAIN!
July 14, 2015
With only four weeks until Nationals, the ALDC is desperate for a group routine win; the Candy Apples return with a surprise guest; the ALDC travels to Arizona; Kira is still dissatisfied with Abby's treatment of Kalani.
146
28
Solo Battle: Round 1
July 21, 2015
Jeanette takes over with an epic routine; Abby tests the girls with a challenging prop; Kendall and JoJo go head-to-head in a showdown.
147
-
Throwback Tuesday: Maddie & Melissa
July 21, 2015
In this special episode, we will look back at Maddie and Melissa's Dance Moms journey from Maddie's earliest days as Abby's star pupil to her life now as the most famous 12-year-old dancer in the world. We'll get the behind-the-scenes scoop on their mother/daughter relationship, all of the drama with Abby and their thoughts on the other moms' jealousy.
148
29
Baby Dance Mama Drama
July 28, 2015
Abby announces that the grand opening party will coincide with Nationals; Kendall is rewarded with a solo; the girls have a bridesmaid-themed group dance.
149
-
Throwback Tuesday: Nia & Holly
July 28, 2015
Nia and Holly are the stars of their very own one-hour special, giving the inside scoop on all five seasons of their life with the Abby Lee Dance Company. From Holly's heated arguments with Abby to Nia learning the death drop, we will watch Nia's inspiring journey from underdog to pop star.
150
30
Nia vs. Kalani: Winner Takes All
August 4, 2015
The ALDC faces the talented MDP; Abby gives Kalani and Nia head-to-head solos to determine who will get the senior division solo next week; Nia shoots her second music video.
151
-
Throwback Tuesday: Kendall & Jill
August 4, 2015
Kendall and Jill take Dance Moms fans back to their first season with the Abby Lee Dance Company. Together, they reveal their true feelings about their fights with Abby, their relationships with their teammates, and the performances that defined Kendall as a dancer and launched her career as a pop star. Kendall and Jill share never before heard stories about the challenges they faced and how they kept moving forward.
152
31
Chaos at Nationals
August 11, 2015
The season comes to a close with Nationals and the girls feel the pressure to remain undefeated; Abby opens her new studio the day before a competition, leaving the girls with little time to prepare; tension spirals out of control.
153
-
Throwback Tuesday: Mackenzie & Melissa
August 11, 2015
Mackenzie and Melissa discuss their experience from Mackenzie's earliest days as the baby of the ALDC. We'll watch her grow up and branch out to become a pop star and hear what it was like to finally beat her sister in a stunning showdown. Along the way, Mackenzie and Melissa will give us the inside scoop on the triumphs and challenges in their Dance Moms journey
154
32
City of Angels
August 18, 2015
Abby and the mothers discuss what went wrong at Nationals and some of the most shocking moments in Los Angeles; the mothers are divided on hot button issues; Abby drops a bombshell.
155
-
Slumber Party!
August 18, 2015
In this Slumber Party special, Maddie takes us behind the scenes as she and the girls from Dance Moms dish on celebrity crushes, makeup tips, who takes the longest to get ready and more! 30 minute special.
156
-
Throwback Tuesday: Kalani & Kira / JoJo & Jessalynn
August 18, 2015
The ALDC's newest team members give Dance Moms fans a personal look at their most defining moments. Kalani and Kira reveal never before heard stories about their ups and downs with Abby and the tough decision to stay or go. JoJo and Jessalynn share details about their determination to become official ALDC team members along with their struggle of staying true to themselves.
No. in
series
No. in
season
Title
Original air date
157
-
No Moms Allowed
January 5, 2016
Leading up to the premiere of "Dance Moms", tune in for a one-hour special at 8pm ET/PT. Hosted by Disney star and "Dance Moms" super-fan Veronica Dunne ("KC Undercover"), the special will be bigger and more fun than ever! The girls will dish about all of the drama from the past season, what's to come for the ALDC and answer fans' biggest questions. The girls will also perform a fan-favorite routine and Nia will sing her song "Slay."[13]
158
1
New Season, New Rules
January 5, 2016
It's the ALDC's first week of the competition season and Abby starts it off with a bang—a big announcement that will change the future of the team. Maddie's star is glowing brightly as she shoots her first movie and her new substitute on the team is a slap in the face to Jill and Kendall. Meanwhile, Jeanette and her BDA team, the reigning National champs, are back and ready to show the ALDC how dancing is done.
159
2
Abby vs. Melissa
January 12, 2016
The moms are shocked to learn that Abby is forming a new team, but they're even more surprised when news breaks that Abby could be facing jail time. When Mackenzie receives the brunt of Abby's rage, Melissa vows not to play nice anymore.
160
3
Mini Dancers, Big Drama
January 19, 2016
Abby's new mini team arrives in Los Angeles and tensions are high; Abby is distracted by new mothers, new dancers and her legal troubles; Ashlee and Brynn are caught in Jill's cross hairs as Kendall's position on the team is threatened.
161
4
Now You See Abby, Now You Don't
January 26, 2016
The minis are ready to compete in their first group dance; Maddie books a prestigious photo shoot with two other ALDC girls; Maddie and Brynn compete head-to-head with solo routines; Abby makes an announcement that could tear the team apart.
162
5
Abby's Replaceable
February 2, 2016
Abby locks the team out of her Los Angeles studio; Debbie Allen invites the ALDC to work with her; guest choreographer Nakul includes the minis in a difficult Bollywood routine; Kalani and Nia are pushed to their breaking point with a duet.
163
6
Abby's New Favorites
February 9, 2016
Abby returns with her focus solely on the minis; a new mini and her mother show up for an audition; the mothers complain when Brynn is chosen to dance the lead role.
164
7
Debbie Allen to the Rescue
February 16, 2016
The stress of Abby's legal woes causes her to reach her limit and kick the girls out of her studio; the mothers contact Debbie Allen, who offers her studio so the girls can rehearse for their upcoming competition.
165
8
Maddie Is Back
February 23, 2016
Maddie returns from shooting her movie, but Abby does not seem happy to see her; the mothers wonder if Abby is jealous of Maddie's fame; Ashlee hopes that Abby will spend more time grooming Brynn to be the next big star.
166
9
Nia Saves The Day
March 1, 2016
It's a week of duets for the ALDC junior elite team with Brynn and Maddie going up against Kalani and Kendall. But when Kalani's back injury starts to act up and Kira is not there to help, Melissa and the other moms have to step in and do what's right for her. Later, with Kira absent and the original moms distracted, Ashlee takes the opportunity to fill in for Abby's newly fired office manager causing more drama with the other moms.
167
10
Abby Lee Horror Story
March 8, 2016
The ALDC travels to Northern California; Abby's routines grow darker; the mothers' prank attempt backfires horribly; Maddie, Brynn and Kendall compete with solos; Ashlee will do anything to give Brynn an advantage.
168
11
The Maddie Rumor
March 15, 2016
Maddie is nominated for a People's Choice Award; the mothers are furious when Abby invites an unexpected guest as her date to the awards; the minis return, along with a new mother whose daughter's attitude causes a dance catastrophe.
169
12
Brynn's Big Moment
March 22, 2016
Abby brings in Todrick Hall to direct the girls in a commercial; Maddie and Brynn captain trio teams of their choosing to compete head-to-head.
170
13
ALDC Does Vegas
March 29, 2016
The ALDC heads to Las Vegas; Ashlee and Brynn are now official members of the team; Kendall stands up to Ashlee for the first time; the mothers are concerned that the girls are becoming too involved in the drama.
171
14
JoJo Steals the Show
April 5, 2016
Abby welcomes back ALDC Pittsburgh veteran, Sarah, to dance with the team. Tempers flare when her mother, Christy, calls Jess' loyalty into question. After Abby pulls Kendall and Maddie's duet, Kendall has an emotional meltdown and Melissa seriously questions whether to keep Maddie on the team at all.
172
15
Melissa's Announcement
April 12, 2016
Abby's world is shattered when Melissa shares shocking news that will change the face of the ALDC forever.
173
16
Mack Z vs. Abby Lee
April 19, 2016
Abby gives Brynn and JoJo hip hop solos, but gives Mackenzie a safe acrobatic routine; Mackenzie fights for what she wants; Abby flees the studio.
174
17
Mini Madness
April 26, 2016
Maddie and Brynn have solos this week; the mothers are not happy when Abby assigns Brynn a dance inspired by an old Maddie routine; the mini team returns to compete for Abby's attention.
175
18
One Last Dance
May 3, 2016
Maddie and Mackenzie participate in their final competition with the ALDC team; Abby pits Mackenzie against a new mini, Ari; the mothers encourage Melissa to reason with Abby.
176
19
Hello and Goodbye
May 10, 2016
The mothers reunite to discuss the dramatic events from the season; the mini mothers discuss the future of the ALDC; the junior elite team performs.
177
20
The Girls Say Goodbye
May 17, 2016
Jai Rodriguez hosts a very special episode of Dance Moms where the girls from the ALDC say goodbye to Maddie and Mackenzie. They'll play outrageous games and answer questions from die hard fans. Later, Todrick Hall makes a special guest appearance to perform with the girls. We will witness the girls' heartfelt goodbyes to the Zieglers and watch them dance together for the very last time.
178
21
Maddie and Mackenzie Say Goodbye
May 24, 2016
For the first time ever, Maddie and Mackenzie sit down with Abby and give an exclusive take on their Dance Moms journey before they say their final farewell. We'll relive their triumphs and heartbreaks and finally get answers to the questions we're all dying to know, plus we'll hear the scoop on what's to come for the Ziegler sisters after Dance Moms.
179
22
Girl Talk 3
September 6, 2016
To kick off Season 6B of Dance Moms, Jai Rodriguez and the girls of the ALDC are back to give the latest on Abby and the team and debut some brand new dances. Some super fans get up close and personal with the girls, the newest member of the Mini Team is introduced. The Dads of Dance Moms finally make an appearance to spill their daughters' deepest secrets and show off their own moves.
180
23
Abby's New Beginning
September 6, 2016
The season begins with a newly motivated Abby Lee promising to no longer overlook her remaining dancers now that her star, Maddie, is gone. Abby assigns Brynn and Kendall head-to-head duets with boy partners and Brynn struggles with the pressure. When Jess calls out Abby's favoritism for Brynn, Ashlee hits her boiling point.
181
24
Nia & Kendall Face Off
September 13, 2016
Abby challenges Nia and Kendall with tough head-to-head trios but the group tribute to Madonna leaves the moms wanting more. Holly suspects Abby has a hidden agenda for Nia but, when she brings Nia's manager to the studio to investigate, her strategy backfires. When talk of the girls' technique erupts at competition, Abby abandons the team.
182
25
Return of the Minis
September 20, 2016
The minis are back for the first time this season and the elites question if Abby can hold true to her promise of new beginnings. Abby challenges the minis with a beauty pageant-themed dance where she will crown one mini queen of the routine. The elites perform a tribute to Prince but feel the pressure to do him justice and fear they will fail to win with another tribute dance. To add to the chaos, Abby assigns two duets: JoJo and Brynn vs. Kendall and Nia. When Nia falls ill, Kendall is once again left without a partner.
183
26
Mommy Meltdown
September 27, 2016
It's Mother's Day and an emotional Abby tasks the minis with their first lyrical routine to honor her mother. The elites are put to the test when their moms make a shocking decision that leaves them without a group dance for competition. Tensions between the teams get physical and the moms give Abby an ultimatum.
184
27
Mini Mayhem
October 4, 2016
After last week's fight between the elite and the mini moms, Abby attempts to unify the two teams by assigning the elites and minis duets as partners. With Abby's continued favoritism toward the minis, the elites are once again forced to choreograph their own group dance. Both teams feel the pressure when Abby announces that the first solo of the season will be awarded to a dancer from the winning duet.
185
28
Abby, You're Fired!
October 11, 2016
Abby punishes the minis for their poor performance and awards the elites their first solos of the season. Jill infuriates Abby when she makes a major decision about Kendall's music. No one feels safe when the media uncovers secrets from a mom's past.
186
29
JoJo Is a No Show
October 18, 2016
Abby choreographs an emotional dance after the ALDC learns of tragic news from Kira and Kalani's hometown; the minis attempt to make a comeback with their group number; JoJo is tested beyond her limits by a difficult ballet duet.
187
30
ALDC for Sale?
October 25, 2016
Abby's trial hits the news again; the mothers speculate about the ALDC's future; Brynn is put to the test with her first solo of the season; the elites are tasked with a challenging dance; Abby shows attention to the minis.
188
31
Float Like a Butterfly, Sting Like Ab-bee
November 1, 2016
The elite dancers are spread thin when Abby books a demanding commercial shoot for the team; a chain of events is set into motion that could lead to the biggest rift ever between Abby, the mothers and the elite girls.
189
32
Two Teams, Two Studios Part 1
November 15, 2016
Part 1 of 2. Abby and the mini team are blindsided when the elites leave for rival Erin Babbs; Abby gives three mini dancers their first solos; Kendall and Nia are invited to perform live with a beloved recording artist.
190
33
Two Teams, Two Studios Part 2
November 22, 2016
Part 2 of 2. The elite girls stop at nothing to prove that they can win without Abby as their instructor, while Abby tries her hardest to stay strong and prove her worth on the dance floor with her mini team.
No. in
series
No. in
season
Title
Original air date
191
1
Fight for Your Life
November 29, 2016
After an eight week break, Abby reaches out to the Junior Elite mothers and asks them to come to the ALDC to hear an announcement.
192
2
Abby's Worst Nightmare
December 6, 2016
Abby challenges the Junior Elites to a head-to-head competition and makes big changes to the team. In the hopes of finding her super team, Abby sends some girls home and brings in two new girls. But, when Abby's biggest rival returns, the moms worry about her ability to hold it all together.
193
3
Return of The Rotten Apples
December 13, 2016
Abby and the ALDC bring an edgy group routine, inspired by Kalani's 16th birthday, to this week's competition hoping to overtake Cathy and her Candy Apples for the second week in a row. Kendall dances a Maddie-esque solo determined to beat Nicaya.
194
4
Winner Takes All
December 20 2016 
Abby challenges Daviana and Kalani to a head-to-head solo showdown; two minis rejoin the team; Abby eliminates a member of the super team.
195
5
New Kid on the Block
December 27, 2016
Abby brings in a new dancer with an eccentric mother; Abby encourages Brynn to lead Kalani and Kendall in their trio; the mothers are nervous when Abby assigns the first hip-hop routine since the elites walked out.
196
6
No Clowning Around
January 3, 2017
Nationals are only six weeks away, but a constantly changing team have the moms worried. Nia gets her first solo in a year and Abby gives two of her new dancers a chance to shine on stage. Meanwhile, the veteran moms go on the attack after one of the new moms puts down their kids.
197
7
The Fresno Curse
January 10, 2017
Abby and the ALDC try to break a long standing losing streak in Fresno, California; Holly's nerves are frayed when Abby announces the theme for a controversial group dance; Elliana and Maesi's duet brings out the worst in their mothers.
198
8
ALDC Ain't Dead Yet
January 17, 2017
Abby brings the girls to a cemetery to get them in the spirit for a graveyard-inspired routine; the mothers are frustrated when Brynn is given a special part; Elliana and Lilliana are given head-to-head solos for the first time.
199
9
Battle of the Blondes
January 24, 2017
Abby auditions a new dancer to be a part of the Great 8 team heading to Nationals; Brynn, Lilly and Maesi all go head-to-head with solos; the mothers are hopeful that a new dancer will complete the team, but Ashlee thinks otherwise.
200
10
Breathless in Denver
January 31, 2017
Kalani, Kendall and Nia all dance competing solos in Denver; the minis are in a technically complicated group dance, and the mothers wonder if this addition will ruin their winning streak heading into Nationals.
201
11
Leaving La La Land
February 7, 2017
In the final week before the ALDC heads to Pittsburgh for Nationals, the elite girls struggle with a difficult ballet routine and get the cold shoulder from Abby; Abby becomes obsessed with the mini soloists; Kendall resumes her stalled music career.
202
12
It's Not Always Sunny in Pittsburgh
February 14, 2017
The team returns to Pittsburgh where the stress of proving themselves leads to explosive battles between some of the mothers; Abby questions Camryn's desire to be on the team and gives her one more chance to prove herself.
203
13
Same Old Frenemies Part 1
February 21, 2017
Abby hits a major roadblock with the group routine; Brynn, Kalani, Lilliana and Elliana are assigned solos, leaving Holly and Jill fuming; Kendall premieres her music video; a former ALDC dancer considers visiting her old teammates.
204
14
Same Old Frenemies Part 2
February 21, 2017
The ALDC battles the Candy Apples for the final time this season; Abby breaks down when faced with an uncertain future; a surprise guest makes an appearance that shocks the whole team.
205
-
Abby Tells All
July 25, 2017
Highlighting Abby's past and her deepest fears for the future as she faces the harsh reality of going to prison; Abby discusses her past mistakes, what she has learned and what fans can expect from her upon her release.
206
15
Judgement Day Approaches
August 1, 2017
News spreads about Abby's approaching court sentencing; Abby's denial creates havoc for the team; Abby creates a group dance centered around Ashlee and Brynn's family court battle.
207
16
Abby Flies the Coop
August 8, 2017
The mothers butt heads with Abby over a vegan-inspired routine; Kendall, Brynn and Kalani compete; the team says goodbye to Abby when she leaves for Europe.
208
17
Out With Abby, In With Chloe: Part 1
August 15, 2017
The mothers bring in choreographer Laurieann Gibson, which shakes things up; Chloe returns to the competition world for the first time in two years.
209
18
Out With Abby, In With Chloe: Part 2
August 22, 2017
With Abby away and her sentencing looming over everyone's head, the moms bring in world-renowned choreographer, Laurieann Gibson. Laurieann's intensity and passion shakes things up at the ALDC, but will her unique methods and choreography be enough to win? Meanwhile, ex-ALDC member Chloe returns to the competition world for the first time in two years to dance against her former teammates.
210
19
All Choked Up
August 29, 2017
With Abby missing in action, Laurieann Gibson pushes the girls out of their comfort zones with professional-level choreography; Kalani and Brynn compete head to head with out-of-the-box solos; the group routine provokes a fight between two mothers.
211
20
Stamina, Stamina, Stamina
September 5, 2017
Laurieann Gibson returns, determined to win; with two duets and a group dance, the girls struggle with stamina as well as their new leader's cutthroat attitude; Laurieann loses her patience with the mothers at a competition.
212
21
Ashlee's Big Decision Part 1
September 12, 2017
Abby makes an unexpected return to her studio; Chloe performs for the first time in front of Abby in two years, but struggles with missing her old teammates; Ashlee makes a decision that shocks the group.
213
22
Ashlee's Big Decision Part 2
September 19, 2017
Abby makes an unexpected return to her studio; Chloe performs for the first time in front of Abby in two years, but struggles with missing her old teammates; Ashlee makes a decision that shocks the group.
214
23
There's A New Team in Town Part 1
October 3, 2017
The Irreplaceables and The ALDC go head-to-head at competition for the first time. Abby's team competes a fan-favorite group number while the older girls shock the audience with a mature routine that causes an uproar from Abby and her minions.
215
24
There's A New Team in Town Part 2
October 10, 2017
The Irreplaceables and The ALDC go head-to-head at competition for the first time. Abby's team competes a fan-favorite group number while the older girls shock the audience with a mature routine that causes an uproar from Abby and her minions.
216
25
Everyone's Replaceable... Even Abby
October 17, 2017
With no sign of Abby, The Irreplaceables and the ALDC both find new choreographers to take her place. Famed dancer Cheryl Burke joins the Irreplaceables as they take on their opponents. But, the girls' insecurities and their doting mothers prove to be a struggle for Cheryl and her teaching methods. Meanwhile, the ALDC struggles to stay together and bring Abby back.
217
26
Under Cheryl's Spell
October 24, 2017
With one week until Nationals, Cheryl adds an old rival to the team, but the moms aren't happy with sharing the spotlight. Kalani suffers a catastrophic injury, putting her solo and the group routine in jeopardy, and the pressure of winning brings Camryn to her breaking point.
218
27
The Best Is Yet to Come
October 24, 2017
Emotions run high as the team prepares for their final Nationals competition as The Irreplaceables; with four solos, the girls go head-to-head to see who can come out on top; the mothers and the girls contemplate what their future holds.
219
-
Abby's Last Dance
October 24, 2017
Abby takes a look back and explains the method behind the madness.
220
-
Chloe & Christi's Encore
October 24, 2017
Chloe and Christi Lukasiak reminisce about the past and explain what was going on behind the scenes.
Sources
Current Online Viewing
Viewers currently may watch full episodes of Dance Moms for free at links to Lifetime's official site, as follows:
References
Community content is available under
CC-BY-SA
unless otherwise noted.